"Denver Cheesesteak" turns heads, stomachs in Mile High Stadium
Another day, another abominable imitation cheesesteak somewhere in this godforsaken country. During yesterday's Week 18 matchup in Denver, eagle-eyed reporter Suzie Hunter snapped a photo of the latest symptom of a uniquely American disease: the Denver Cheesesteak.
What. The. Fuck. Seriously, guys, can we stop with this crap? First the Cowboys, now the Broncos; what's next?
I seriously cannot believe this continues to happen. I don't care the cheesesteak's ubiquity is because it is one of the simplest food items to make in terms of ingredients. It's far more than just meat and cheese dumped onto a long roll.
To the Philadelphian, a cheesesteak is an edible art installation. The whole is far greater than the sum of its parts, and the master craftsmen of the sandwich understand the dish's delicate dance on the griddle. Meanwhile, the components are disrespected in fraudulent culinary outposts like "Endzone Philly" in Mile High Stadium.
Upon first learning of the Denver Cheesesteak's existence, I did not even want to know what was in it. However, as a serious investigative journalist, I knew it was my duty to locate the ingredients list, regardless of the lengths I'd have to go through.
Luckily, someone put the Denver Cheesesteak recipe in the Twitter replies.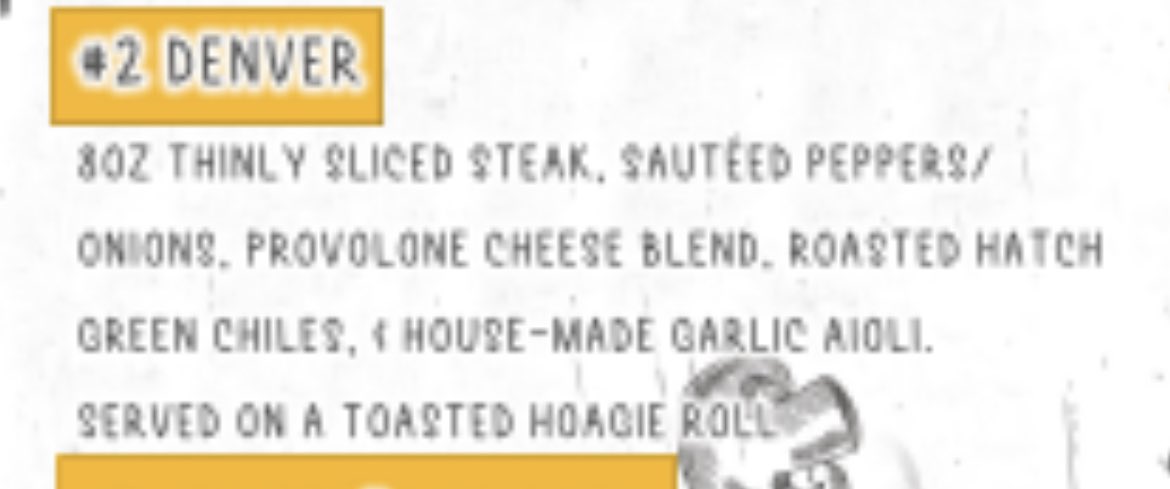 Of course, this bastardization of a culinary icon wouldn't be complete without peppers, chiles, and house-made garlic aioli. GARLIC AIOLI??? What the fuck is this, Brussels? I didn't realize Denver was a member of the European Union.
How is that a cheesesteak?
I just need every single venue and restaurant in America to look hard in the mirror and make a change. I can't believe I'm saying this, but follow Boston's lead. They call it a steak & cheese because that's what it is. They acknowledge it, at least.
Look, I love writing these articles. There's nothing better than bashing people for shitting on the things I hold near and dear to my heart.
At the same time, they drive me up a wall. So, with that said, I promise you the next time a fraudulent cheesesteak pops up, I'm going to end that individual or company's entire professional existence.
---
Sign up for Parx Sportsbook and deposit $25 using code WOLVES69
Listen to The Wolves of Broad Street
Mandatory Credit: Suzie Hunter (@TheSuzieHunter)