Furkan Korkmaz Debuts Vlog "Inside the Bubble"
Furkan Korkmaz is joining Matisse Thybulle in the vlog-bubble content game. He dropped his first episode today on Twitter.
🎥 Inside the Bubble

🎮 Players' Lounge#NBABubble pic.twitter.com/aC0uQJ4NnT

— Furkan Korkmaz (@FurkanKorkmaz) August 13, 2020
Absolutely electric stuff here from Furk. He gives a tour of the Grand Floridian and then heads to the game room with hopes to play someone in Fifa or Ping Pong. No one is there. So he decided to play against the computer.
I could watch Furkan do anything off the court and love it. Especially his golf swing.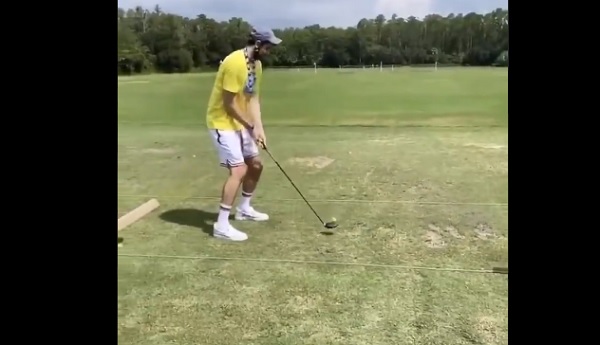 Matisse should probably retire his series and hope Furk will allow him to have a cameo on the new hottest bubble vlog in town.