Phillies drop one to the Mets; Nola and deGrom start today at 1:10pm
The Phillies finally lost a game last night to the Mets in New York. Bryce Harper was ejected from the game in the 5th inning which snapped the Phillies' 5-game winning streak. Pretty frustrating night all around.
Harper entered the night batting a mere .143 (5 for 35) with a double, two RBIs, and a .512 OPS in his last 10 games. Before that, Harper was batting .343 (24 for 70) with three doubles, one triple, seven home runs, and 19 RBIs. Harper will get things moving again, no one should be worried about that.
Spencer Howard couldn't get it going and pitched just 4.0 innings allowing 4 hits, 3 earned runs, and 3 strikeouts. The Phillies lost 5-1 and managed to score just one run which came off a solo shot from Rhys Hoskins in the top of the 1st inning.
HOLY
HOT
HOSKINS 😱 #RingTheBell pic.twitter.com/2WMSAHwG12

— Philadelphia Phillies (@Phillies) September 5, 2020
This afternoon, we have a fantastic pitching showdown between Aaron Nola and Jacob deGrom. Nola had one of his best outings of the season last Tuesday against the Nationals allowing just two hits over eight scoreless innings. He struck out nine.
deGrom continues to be a workhorse for the Mets who's bullpen simply hasn't given him the support he needs. He's currently 2-1 with a 1.76 ERA. The Phillies will want to work up a high pitch count early, just like they did with Max Scherzer last week, and then make the bullpen pay.
JT Realmuto will get the day off. Adam Haseley will start in Center Field. Neil Walker will man the DH spot today.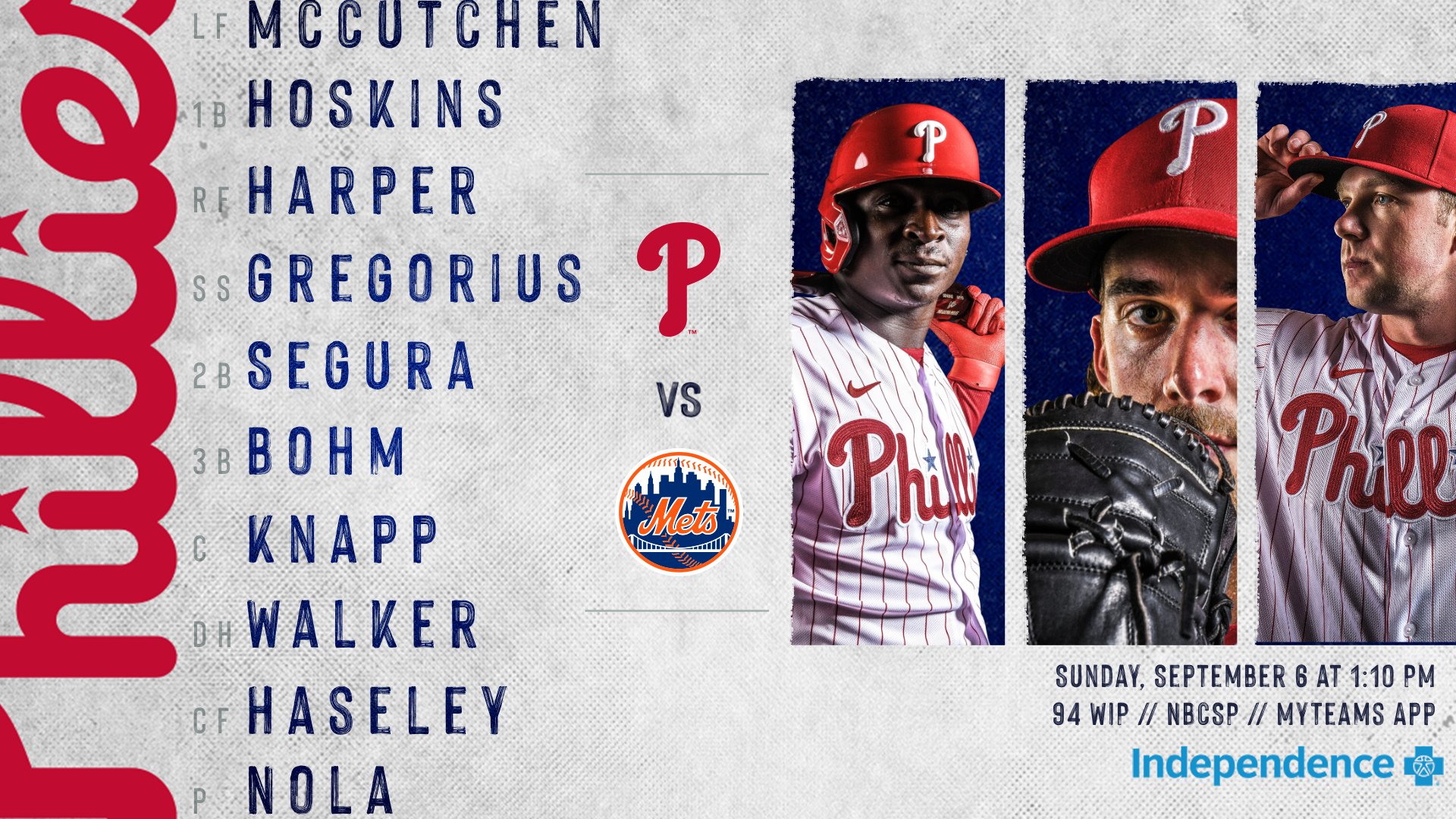 The Braves got destroyed by the Nationals last night, which was nice for the Phillies. They Phils remain just two games back of first place in the NL East.
Ring that bell, baby.
Mandatory Credit: Philadelphia Phillies