Tune Into Branded Radio Today at 11AM
I'm joining Joe and K-Mess from Branded Sports today at 11AM on Branded Radio. Stream Live at 11 AM Here. The team at Branded also hosts a LiveStream of their show on their Twitter Account.
The boys also have an interview with Brett Myers during the show today so make sure you tune in. Questionable decision putting Brett on the promo image besides me, but I'll let it slide this time around.
---
I've been working with the Branded Sports guys since the start of DSGN Tree. On the internet, there's so much unnecessary hate towards other people in the Philly blog world and it's all a bunch of trash.
Branded Sports is a full-blown entertainment website and cover Philly sports as well. Honestly the only problem I have with them is the fact that K-Mess is a Dallas/Yankees/Notre Dame fan which I will 100% address on radio today.
The guys currently have a Jalen Reagor giveaway happening as well. Make sure you enter for a chance to land a "Reagor Bombs" shirt from their DSGN Tree Store.
---
I recently hopped on the Daily Ticket with Sean Brace on Fox PHL Gambler last Wednesday. You can check that out below.
---
Make sure you tune into Liberty Line Radio TODAY on Fox PHL Gambler. We're taking you into Sunday Night Football and get you up-to-date on all things Philly sports from the past week.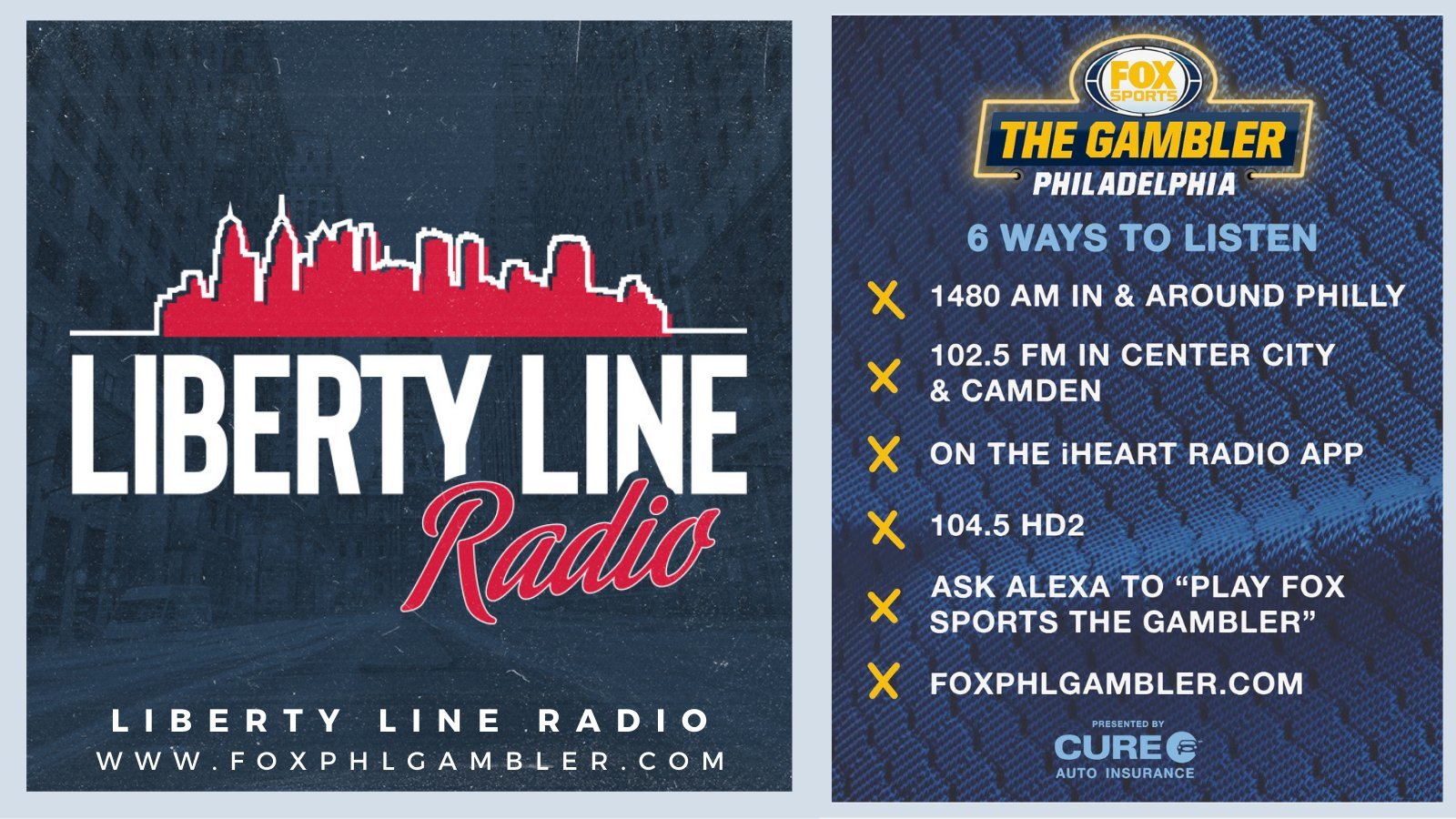 You can stream live here at 5PM.
I'll be giving a college pick and NFL pick on Branded Radio today. Keep an eye out for that and make sure you submit your application to the Parlay Palace and follow along with the TLL crew's Locks of the Week.