Return of the Statsexuals: Embiid vs. Jokic, clueless fans debate top 2 centers
The statsexuals are back, folks. We all know the Joel Embiid vs. Nikola Jokic debate has raged on for a couple of years now. Their recent performances Wednesday night, which saw Embiid score 50 points in 27 minutes and Jokic have a 49-point triple-double, have only poured jet fuel onto the fire.
Social media, especially Twitter, is the main arena for these discussions. Of course, the platform is home to various kinds of fans, but there are two archetypes at war here:
The "that boy nice" group is content to watch basketball and assess players' games on a holistic level, relying heavily on the eye test. Sure, the box score and simple stats are a part of it, but there are no advanced metrics in that camp.
Then there are their mortal enemies. These individuals are number-crunchers. Basic stats like field goal percentage and points per game simply aren't enough for them. Instead, they require calculus, efficiency ratings, and acronyms spanning five letters or more before they can even think about evaluating a player. God forbid they watch a game.
I'm talking, of course, about the statsexuals.
"What is a statsexual?" you may ask. Well, I've laid out the basics for you above, but I previously addressed their antics in spring 2021, when they attempted to make the case Rudy Gobert is the best center in the NBA based on several stats I had never heard of and, thus, do not exist.
---
Despite getting dragged for my thoughts across multiple platforms, I am not deterred from calling out bozo behavior from statsexuals. Our most recent offender is StatMuse, which is essentially a site where statsexuals go and look at all the advanced metrics they desire.
To some, it's a cornucopia of basketball knowledge, a digital Mecca of statistics. To me, it's smut, and nothing more. Just look at the indecent content they posted on the internet for all to see:
---
The best part of that stupid fucking tweet? Most of the stats they've listed are cherry-picked and even redundant in many cases. In fact NBA teams don't even pay attention to a portion of this list. This means they just listed as many stats as possible when the list could've been far shorter. How embarrassing is that?
A reply to the tweet explains it all away using minimal numbers, sticking to FG% and things of that nature, which is a lot more digestible for me and my fellow "that boy nice" comrades. Many of whom have dominated the replies and quote tweets.
I hate this best center in the league debate because these nerds with a superiority complex swoop in and try to make it about themselves. They see these advanced analytics, and they think posting them on the internet makes them more intelligent than they really are, which is embarrassing.
Both Jokic and Embiid are incredible talents, and a healthy debate around who the league's best big man is is entirely understandable. But, at the same time, you have to watch the games to make these judgments.
It's clear to me that a lot of Jokic fanboys don't watch the Sixers. Many Embiid stans don't watch the Nuggets either, but I do.
I saw Reggie Jackson bitch Jokic at the rim multiple times in the clutch to send last night's game to OT in the first place. Ivica Zubac, who averages 9 points per game, had 32 points on 15/19 shooting, with almost all his points coming in the paint. No wonder he had to drop 49. He got smacked around inside all night.
But go ahead and tell me all about how Jokic is a better defender than Embiid because he has a higher defensive rating. I'll wait.
Joel Embiid put the game to bed in 27 minutes of play last night. Sure, Magic big man Mo Bamba also had a career-high 32 against him. However, the bulk of those points came from an incredible 7/8 from three-point range or in garbage time after Embiid already mopped the floor with him for 50 god damn points.
You know what? Let's call these people what they are: perverts.
You may think that's a harsh statement. It absolutely is. Statsexuals are going too far with this fake stat bullshit, and they're perverting being a fan of the game of basketball into something more closely resembling The Putnam Competition.
If you don't know what The Putnam Competition is, odds are you're not a statsexual. And you also probably think Joel Embiid is better than Nikola Jokic. On the other hand, if you do know what it is, you're probably seething at this article.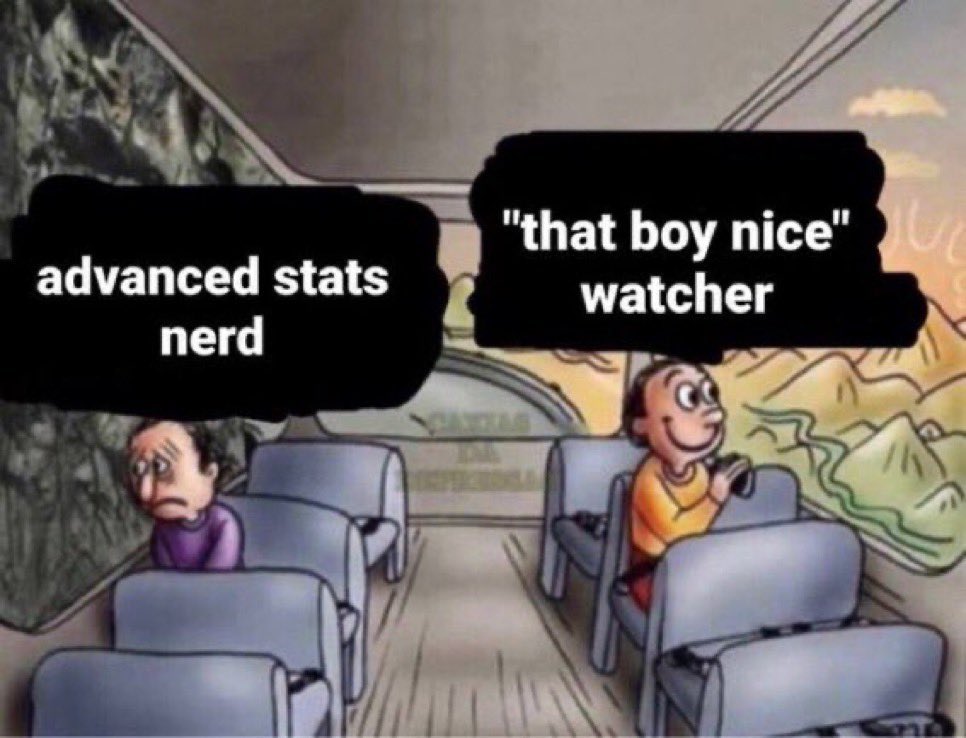 Look, I love Jokic and Embiid as players. I try my best to appreciate their greatness separate from one another. But statsexuals make it so damn hard to have a reasonable conversation about basketball. Nobody cares about half these stats, not even NBA front offices. You'
Statsexuals are obsessed with calling Jokic the most efficient player, so I'll leave them with a stat of my own. No calculus or linear algebra is needed, just division.
Joel Embiid has the most points per minute in NBA history. Seems pretty efficient if you ask me. Put that in your calculator and smoke it.
---
Sign up for Parx Sportsbook and deposit $25 using code WOLVES69
Subscribe to our YouTube for live shows and highlights!
Listen to The Wolves of Broad Street